I've been bombarded with interviews and job offers for the past year and a half. Part of that might be related to the lack of professional talent coming to Taiwan due to COVID border restrictions since early 2020. It might also be because I have the experience and skills companies want (for once).
I can tell you, job hunting fresh out of my Master's was a nightmare. I would've taken anything that would have given me enough income to keep a stable ARC. Unfortunately, I made that mistake and paid dearly with my mental health. I worked for little money with big expectations and felt I had no respect.
Well, I decided back then I wanted to find a new job and hop ship to a new start-up. I got an offer two hours after my interview with a lovely 15% bump in my wages, flexible working hours, and unlimited paid time off. In other words, I got everything I could've wanted at the time: professional growth, a solid work-life balance, and more savings.
Fast-forward a few years, and COVID struck, and marketing jobs in Taipei exploded. While the rest of the world was going into lockdown, Taiwan was thriving. Businesses offering online services boomed, though we may realize in 2022/23 that was perhaps the Dot-Com Bubble Part 2. That remains to be seen.
I got offers left, right, and center. From crypto companies to manufacturing e-commerce marketplaces, I knew I had the chance for mobility. First, however, I made a proactive decision to look for a corporate position.
Start-up Life Vs. Taiwanese Corporate Jobs Vs. Chinese Jobs
Many Taiwanese start-ups realize they need better packages to attract talent. This is because they're competing not only with larger Taiwanese companies with brand recognition but also with many Chinese firms. Hell, attracting Taiwanese talent can be illegal, and this was brought to light recently in this report.
"The illegal poaching of Taiwan's high-tech talent by Chinese companies has badly impacted our international competitiveness and endangered our national security," the bureau said in a statement.

It said technology is vital to Taiwan's security and urged people to "stay high on alert" for such Chinese activities."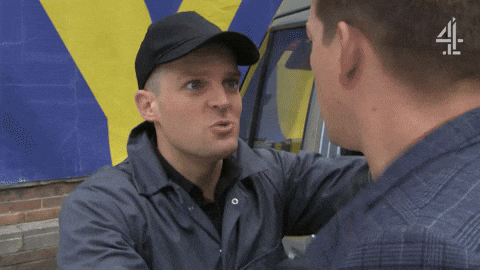 You'd think if the government wanted to protect Taiwanese talent from being poached for security reasons, they'd do it with better wages, paid time off, or even creating a better work-life balance.
What Chinese Firms Can offer
I'm afraid that's not really a reality for most of us. When folks are motivated by money, Chinese firms usually win. They've got:
Bigger markets with Mandarin
More interesting projects
Better pay and career progression
Working for CCP-affiliated companies that don't respect Taiwan's sovereignty
What Little Taiwanese Corporations Can offer
Taiwanese companies might offer competitive wages, but their market is smaller. Likewise, having that company's name on your LinkedIn experience is probably more valuable than the wages or paid time off they offer. I'd also like to point out that most companies will follow the minimum legal requirements outlined by the government. This means:
You get seven paid days off within your first year of employment
You get 14 unpaid days off
Forced make up days (they're forced because even with using your leave, it's still forcing you to work on a Saturday)
Not related to the labor law, but you'll generally not get an internationally competitive salary
Usually, a lot of unpaid overtime that's generally illegal
Reset Paid Time Off When Changing Jobs
Many companies will give you the bare minimum of benefits because that's what the government states as the law. Instead of being competitive and offering internationally competitive paid time off, they give you next to no real time off.
Again, you could have worked for five years at a company and amassed perhaps 14 paid days off a year, but once you switch jobs, that's going back to 3 days off in your first six months.
In other words, a job offer with a large and corporate Taiwanese company will likely make you less well off with paid time off. That, in my opinion, is pretty pathetic, and using the labor law as a shield against awarding better-paid time off is pathetic.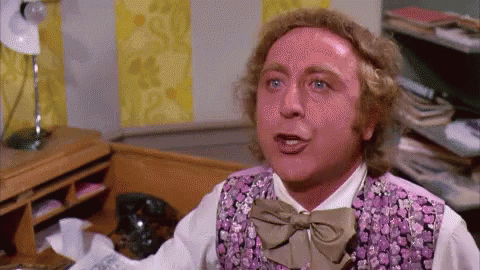 Sure, you could use 14 unpaid days off if your pay jump (if you get one) is good, but still, when compared to international markets, Taiwanese paid time off is depressing.
For me, it's quite grim. My flights can already cost between NT$30,000 to NT$50,000, and then I generally need to use my unpaid time with paid time off, and I'm even less well off.
What Taiwanese Start-ups Can Offer
That's where start-ups step in. While many may not offer very competitive wages, they can offer greater paid time off, work-life balances, and less corporate bullshit and bureaucracy.
This is something that plagues big business in Taiwan and every facade of life on this island. From the government to the banks, every step is made more manual and difficult because, as folks so depressingly like to say, there's 「沒法辦」/"no other way."
So, what can a start-up offer? For me, it was like this:
Unlimited paid time off as long as the work outputs are good
Flexible work hours as long as the work outputs are good
Work from home options depending on your department
Horizontal management structures
An initiative-driven work environment that demands out-of-the-box thinking
Spaghetti policies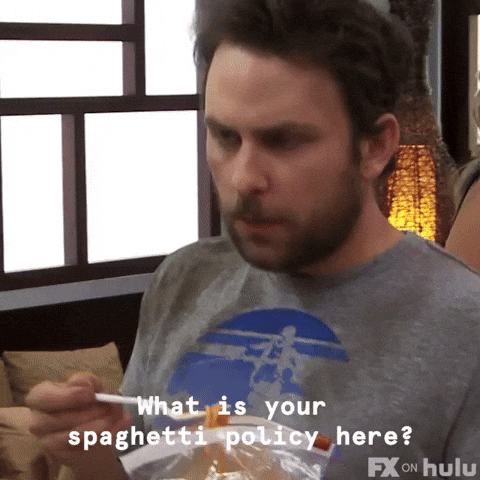 What I will say about start-ups is that you should still be careful. I've had offers from companies that claimed to be start-ups in their branding. The reality was that they were merely sister companies with larger corporations.
In other words, they want you to be initiative-driven and give the job your all without giving you the benefits of being in a start-up because the same structure and company handbook for the corporation still apply.
It's basically the negatives of both work cultures combined for what I can only perceive to be the one place you're most likely to be burnt out within six months. However, you'll stay the last six months to get that juicy new year bonus.
That's how companies trick you into staying. They take two months of wage as a hostage.
Corporate Input and Start-up Output Company Cultures
My start-up experience was being treated like a grown adult as long as the outputs were good. That's the difference between start-ups and corporations in Taiwan.
Inputs – the resources needed to accomplish a project (time, money, and effort).
Outputs – this is the accomplishment and result analyzed via KPIs; if you can get better outcomes with fewer resources, you'll be rewarded.
Large companies care more about inputs and planning. Yet, despite all this planning, they generally can't even come up with benchmarking KPIs. You can achieve this if you approach productivity with outputs in mind.
Tracking KPIs is Generally Just a Wet Dream
Again, it's not about how you get something done; it's about what the outcome was. You can talk about planning all day long, but if you're unsuccessful, you're not doing your job. That's the difference between start-ups and large corporations.
Corporations can waste time and resources. Inputs are discussed more than outputs because they require more time to be approved with that bureaucratic wet dream I mentioned earlier.
Start-ups don't have this layer of budgetary fat to insulate them. Outputs are all that matter, and if goals are reached or not. You can't mess around for too long before management asks, "what are you actually doing?"
You could still get asked that question at a corporate job, but it's terrifying when it's asked in a start-up because you can't hide behind busy work. To be frank, you can't fool around for too long with strategies. They eventually have to work.
I don't think many start-ups and large corporations fully understand the importance of being data-driven to pivot and navigate not just job performances but also company-wide performance.
You hear a lot of talks but so little execution behind KPIs. Why? Because even if KPIs hit their target, they may not lead to the most important KPI, acquisitions. That's the reality. Metrics, KPIs, CTRs, bounce rates, number of emails, and calls made mean nothing if it doesn't lead to acquisitions.
You can hide behind busy work at many large corporations, but you won't at a start-up.
Start-ups Offer More Pressure But More Rewards
Start-ups generally have an exploratory phase where you get to enjoy the hunt for strategies and finding your market. However, once that's locked in, there's a lot of pressure. Mainly if, like me, you were a one-person team that was expected to lead in areas and industries where you have zero experience.
It's intimidating, and rough. I dealt with enough imposter syndrome to give a rhino a heart attack, but I kept going.
Why? Because I need to work in Taiwan for five years before I can get an APRC and freely choose my jobs without requiring sponsorship from companies. I don't have the luxury to easily change jobs, become freelance, or work part-time while figuring things out.
However, you can make your own waves. You can lead initiatives, and if they result in leads and eventual acquisitions, you will get more resources. For example, my efforts gave me more resources and a spiffing job title.
Still, there's tremendous pressure to keep topping yourself each time. You have to keep growing the business and coming up with new strategies. The more successful you are, the more expectations you will have for delivering higher KPIs.
I found it challenging but also loved the thrill of being creative with a lot of freedom. However, if you're not careful, you can burn out. Needing to be a rockstar all the time in business is exhausting, and the downtime between projects isn't always enough for you to recharge.
Please note that many large corporations will also push for a focus on outputs, but most don't have the leanness, focus, or even the structural ability to achieve it.
The Road to Taiwanese Job Hunting Perdition
In late 2021, I decided I might want to seek another job. I won't go into details, but I wanted to work with a larger marketing department.
I ran a one-person marketing department for so long that it burnt me out. I also felt I hit the ceiling with what I could learn by myself, and I missed the team dynamic I once had.
So, you may ask, where do you start?
I'd start with crafting an English resume/CV. Many folks will tell you to create a Mandarin one, but I'd caution against this. Why? Because you might set an expectation that your level of Mandarin is high.
If it is high, then create an English and Mandarin one. Still, I'd caution against this. You may want to focus on this if you're working and communicating mainly in English. This is particularly true if you're not a native English speaker.
Next, get yourself on some local job-hunting websites.
I still don't know why we have 591, 104, and many others, but at least they're not forgettable like the first landline number I ever had.
The good news for anyone reading this is that 104 now has an English portal to job hunt. It's still undergoing a lot of updates and has bugs, but it's still miles better than conducting a job hunt with Google translate for those who can't speak Mandarin.
After 104.com, here's the breakdown of 5 other avenues to pursue jobs.
Networking
LinkedIn Jobs
Yourator
CakeResume
Networking is King, So Long Live the King
Networking is still king, and I got several interviews because of word-of-mouth at events and reaching out to folks on Facebook and LinkedIn. Don't underestimate the value of a good network. Most foreign nationals in Taiwan are empathetic to other foreigners that are job hunting. We all know how much of a migraine it can be (even if it's improving).
I'd suggest getting a Membeership card and following their events. They often have beer crawls across Taipei at certain times of the year. The All Hands folks are fantastic, and I can personally state I found jobs through their networking and panel events.
LinkedIn Looks Like it's Just for Show
I found that LinkedIn isn't an effective way to job hunt, mainly if you apply via "Easy Apply."
Developer? Give them Cake!
Finally, if you're a developer, get yourself on Yourator and CakeResume. They're a goldmine for developer jobs. I do see marketing and finance jobs on this website, but like LinkedIn, I imagine they're job afterthoughts, and I'd still look for 104.com listings or reach out to these companies directly.
Breaking the Prime Directive and Making First Contact
Emailing or calling HR or hiring managers can feel awkward, but if you want to stand out and be taken seriously, do it. This is particularly true in industries that require a high level of competitiveness to be successful.
Start-ups are generally more receptive to this hounding, but large corporations might find it disruptive as they prefer to use proper channels and procedures. Showing up early at their doorstep might show initiative, but you'll likely give someone a headache.
Just use your best judgment on this.
Finding Contact Information for Points of Contact
Your best bet is to use 104.com and directly reach out to HR and hiring managers. Be sure to check for the "聯絡方式" section at the end of a 104 job listing for a contact person.
If you can't find this person, I suggest finding them on LinkedIn via employees on company pages. Once you add them, you can get access to their email associated with their LinkedIn account. If that fails, many companies have email directories, and it's not difficult to figure out an individual's email when you find enough emails to get the formatting.
If that fails, pick up a phone, ask for the HR department, and introduce yourself. You have to be fearless but not aggressive. Be pushy, but not a nuisance. Show interest but don't be desperate.
That's important because, just like dating, nobody wants a nuisance that's aggressive and desperate. Unless, of course, that's your thing, then forgive me if I'm kink-shaming you.
Third-Party Lead Research Tools for Points of Contact
If you really want to create a database of points of contact and be thorough, I do highly recommend using the following tools:
Personally, I like Lusha the best. These tools will allow you to find contacts in most companies and give you access to names, job titles, phone numbers, and emails. In addition, they're all way less cheaper than ZoomInfo.
Still, I'd highly recommend getting LinkedIn Premium for a job hunt. Sending InMails is fantastic and a powerful signal of eagerness. However, we're in Taiwan, and many folks have LinkedIn but don't use it as often. Likewise, many users set up their accounts with personal emails, so if you're hoping to add and contact them, a personal email isn't very professional.
As such, I'd recommend—if you have the budget—getting Linkedin Premium and Lusha.
Interviewing During COVID-19 in Taiwan
I was fortunate enough to interview during the largest outbreak of COVID in mid-2022. I say fortunate because I had all my interviews on Zoom or Google Hangouts.
It gave me a ton of flexibility to interview at multiple companies without needing to take entire days off work. In addition, since I had flexible hours, I could easily make up whatever time I spent on interviews by working earlier or later.
In that sense, COVID-19 worked, and interviews from home initiatives allowed me to interview at multiple companies in a single day.
Overall, I had around nine companies interview me, and I turned down 6 of them after the first interview. The red flags were super clear to me. Some of these include:
Being told their company is like a family
The interview process is entirely disorganized
The job duties and scope are either expanded far beyond the job spec
The job duties are too vague
There's more than one test for the interview process
You're told to expect to work overtime
The interviewer is unenthusiastic or even badmouths their company
Two other things to watch out for are reviewing companies on Glassdoor and PTT. You'll be shocked at how much info is available on PTT, and I've turned down interviews because of the reviews folks leave.
Any time I see "high turnover," that just screams to me to avoid it. Naturally, turnover will always be, but anything over 15% a year is considered bad. I've worked in companies with 30-60% turnover rates. I even worked in a company that went from 94 employees to about 65 in the space of 7 months.
The morale at these companies is horrendous, and 90% of the time, their managers are leading these trends. As the old saying goes, people don't quit jobs; they quit bosses. That's true in about 50% of my decisions to quit and move on.
Word to the Wise, Dodge Philosopher, and Schmuck Interviewers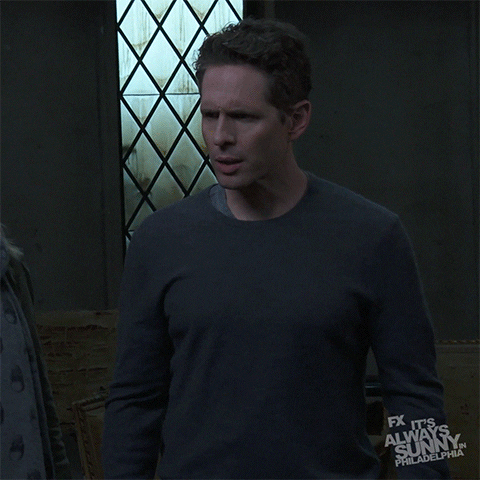 There are two types of interviewers I can't stand. Those who are too direct about what they want and have no social skills to interact with and those that want you both to overshare your life and philosophy. If I had to choose one, I'd take the direct boss any day.
Hiring managers who think philosophizing is the same as interviewing are a nightmare. But, unfortunately, it also happens when folks think they're the next Steve Jobs because they've had some success.
Believe me; once a hiring manager starts talking about life's meaning and ties it to the job you're interviewing for, get out of there. They're not going to be good bosses.
I'd also caution anyone asking, "If you could choose, what kitchen appliance would you be?" I always answer "a toilet" and just throw that question back at them with a statement. If you have to answer these questions because you want the job, give short but direct answers. The more you go into details, the less you sound like you know.
Taiwan Interviewing Experiences in 2022
Overall, I had a great time interviewing with three local companies. I had to take tests for them, and they took anything from 1-3 hours each. None of them challenged me because it was more about being thorough than analytical. For my tests, I had to:
Interview 1: Edit a press release and create a company how-to guide for a service (2 hours)
Interview 2: Create an audience with SEO and competitor research for a crypto company's LinkedIn and Google Ad campaign (3 hours)
Interview 3: Create a content brief for a blog article and a list of 10 future articles based on SEO keyword research (1 hour)
One test per company is all I am willing to give. It's unpaid, and the type of analytics I perform usually costs a lot of money. As such, I make four things clear from the onset of an interview:
Salary expectation (a 15% increase from the previous role is standard in Taiwan)
My start date (20 calendar days from my resignation)
My expected paid time off (usually a minimum of 15 days, but that can be adjusted based on salary)
I will only perform 1 test, but multiple interviews are fine
20 Hours of Interviews Without My Salary Expectation Being Checked
One of those companies that interviewed and tested me made me go through 6 interviews with eight people. That's right. Despite this heavy level of scrutiny and getting to know each other, their HR failed to check if my salary expectation was possible.
Instead, I was told after 20 hours of interviews and a test that they could not meet my current salary. They eventually did match my salary but claimed that their "start-up" followed the same procedure as their parent company.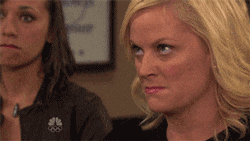 As I previously stated, they gave off the impression that they were a start-up without the flexibility, work-life balance, and paid time off with the expectation that I'd kill myself with work to make things work.
It took a lot of my common sense and a few years of maturity not to lose my temper.
I'd wasted 20 hours of my life and energy getting to know people at almost every level of their company, and their HR hadn't even checked if my salary expectation could be met. It was laughable.
So yeah, after your first interview, be 100% the interviewees understand salary expectations need to be met or negotiated at a respected range immediately. I didn't push it because I assumed they would offer me a decent bump.
They instead tried to lowball me.
Ha, that didn't work. I got an offer from one of those above companies that hit my salary expectation for project-based marketing work that targeted cities. I took it.
I'm Returning to Corporate Taiwan
There may not be as much flexibility, and I'm fairly certain that it'll take me a few weeks to get used to needing to wear business casual, but I'm also looking forward to working with a team.
That's what I've wanted for the last year and a half—a team. People to bounce off. People to problem-solve with. People to mentor and learn from.
Many of you who know or have met me will know I'm a gregarious fella. I thrive in environments with other people.
While I could take more time to try to find another start-up, I'm kind of over it. Start-ups in Taiwan generally don't focus on marketing, and I can't be on a one-person team for a while. Maybe in the future, but I want to grow with others now.
I will see if my return to corporate life suits me. I am looking forward to the challenge, and with my salary, the 14 unpaid days' leave will significantly cushion the lack of paid time off that's so common with Taiwanese companies.
Wish me luck.